WALK INTO MONTVILLE.
Take a well deserved break with family and friends in our spacious 3 bedroom Cottage OR treat yourself to a relaxing, romantic escape in our delightful 1 bedroom Studio. Both walking distance to Montville.
The choice is yours:
3 Bedroom Family Cottage (sleeps 5)
1 Bedroom Romantic Studio (for couples)
Log fires/ Air conditioning
Private decks
Peaceful country setting
Pet friendly (small indoor cats & dogs)
Book Now
Special Offers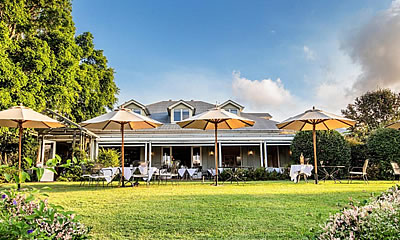 Wake up in Provence to the sound of a kookaburra.
Designed with luxurious comfort as the first priority, every one of our rooms is an oasis of calm.
A subtle blend of the traditional and the modern, featuring elegant, contemporary French furnishings in harmony with the latest entertainment technology.
Book Now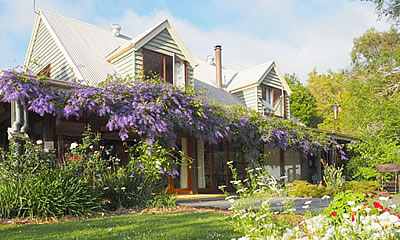 Located near Montville on the Sunshine Coast Hinterland.
French Cottage & Loft offers family holidays, romantic getaways as well as wedding accommodation. Our holiday home is located in Mapleton, near Montville, and has private gardens with stunning views of the Sunshine Coast. Guests have the choice of booking the two-storey Cottage (sleeps up to 8) as well as the Loft (sleeps 2 adults/2 children).
Book Now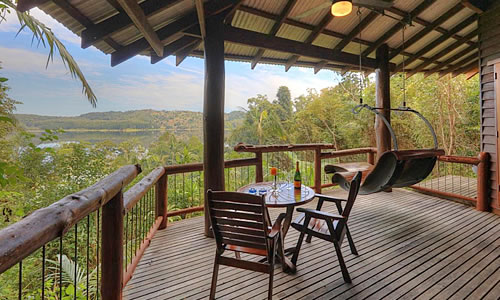 World class treehouses with restaurant on the deck
, beautifully appointed, high in the rainforest and overlooking Lake Baroon Choose Secrets for your special break, birthdays, anniversary, special proposal, honeymoon, wedding and reception.
Noted for their special touches and quality food and great service, George and Aldy at Secrets welcome guests looking for a once in a lifetime experience.
Book Now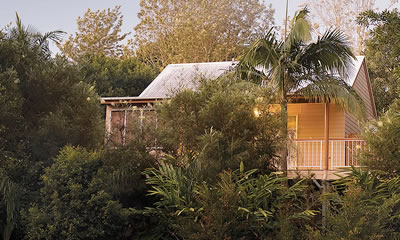 Private relaxing cottages for couples.
Escape and relax with someone special to one of our romantic and private self contained cottages for couples. With cosy wood fires, generous two person spa, king size bed plus air-conditioning, TV, video, CD player and scrumptious breakfast...kick back & unwind! If you seek rejuvenation, re-connection and relaxation with someone special, our Cottages in Montville at Clouds delivers that promise.
Book Now
You've found the perfect escape!
Now is the perfect time to escape to treetops seaview montville - Luxurious treehouses just 60 minutes north of Brisbane. Perched on the edge of the escarpment, Treetops Seaview Montville boasts spectacular views of the Sunshine Coast and the surrounding hinterland. We offer the perfect couples escape, complete with breakfast hampers daily.
Book Now
A little corner of French romance. Chandeliers, king size bed, big white sofa in front of the fireplace and peaceful rural views. Everything you need to nest here as long as you want.
Kitchenette, BBQ, spa on the deck, make this your home while you stay. Turn the air conditioning on in summer to keep things cool.
Book Now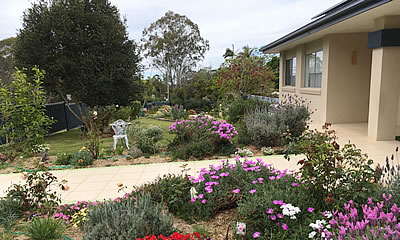 Breathtaking moments in the heart of Montville.
A fully self contained three bedroom home which accommodates 5 guests. It is a comfortable environment that is ideally situated for memorable occasions such as weddings and social gatherings, or for just seeking a relaxing getaway with the added bonus of the hinterland and coastal views.
Book Now
Your choice of four charmingly decorated spacious and private guest rooms... or our delightful self contained cottage Amelies Petit Maison with spa. Specialising in those smaller weddings. A whimsical, quirky venue for those wanting something just a little bit different. A French styled gazebo in the garden makes for that perfect spot.
Book Now
At Remingtons
Bed & Breakfast, Private Cottages.
Bliss On Boongala
A heavenly holiday home with a fabulous feel.
Clouds of Montville
Discover the Hinterland with us.
Mayfield On Montville
The recipe for relaxation.
Misty View Cottages
Rejuvenate your mind, body and soul...
Montgrace Holiday Home
Breathtaking moments in the heart of Montville.
Montville Country Cabins
Deluxe accommodation & events in the heart of Montville.
Montville Grove Rainforest Cottages
Montville accommodation in a rainforest setting.
Montague's Of Montville
Luxury Accommodation.
Montville Ocean View Cottages
4 cottages nestled in 60 acres of bushland.
Montville Provencal
Elegant, comfortable boutique accommodation.
Montville Provencal
A unique and luxurious escape.
Narrows Escape Cottages in the Rainforest
Romantic Montville Accommodation.
The Avenue at Montville
Luxury Bed & Breakfast in Montville.
The Country House at Hunchy
Luxury Bed & Breakfast near Montville.
Montville Services